Mary & Main APP
Stay Connected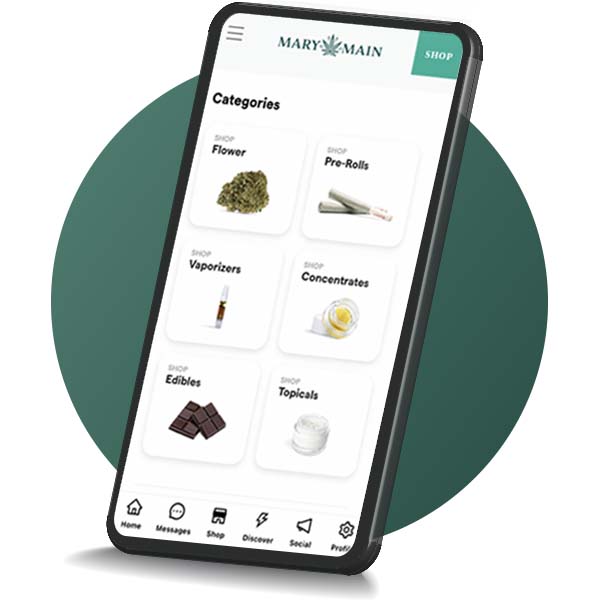 Get the App to Shop from Home!
The Mary & Main app is a great way to shop our available products, make purchases, and get high value rewards right from the comfort of your home. Available for Apple and Android, the Mary & Main smartphone app let's you browse our product inventory in real time, see our daily specials, and redeem your loyalty reward points with your own profile. Download it today and save!
The Main Line Blog - Read our weekly blogs to learn about the latest happenings within cannabis, Maryland, and the dispensary.
Stay Connected - View a complete list of discounts, deals, and other promotions happening at the dispensary.
Rewards - View any rewards available as well as any special discounts offered exclusively to you.
Shop - Conveniently shop our menu through the mobile app.