Crowns Of Love is a 501(c)3 non-profit organization that has made a conscious decision to do their part in making the world a beautiful place. It is their mission to help restore hope and uplift women and children that suffer from hair loss due to chemotherapy along with other illnesses that may attack the hair follicles. With hair being such an important part of our identity, they understand how one's self-esteem could be highly affected in the midst of dealing with many other life-threatening issues. They feel it is their job to help as many women feel and look their best by providing high-quality human hair systems at a reduced cost and/or free of charge.
How They Help
Reduced Cost Hair Replacement Systems
Crowns of Love understands that purchasing a hair replacement system can be costly on top of the endless medical bills. Custom cranial hair prosthesis can run anywhere from $700-$6,000 which will not always be fully covered by medical insurance. This foundation provides supplemental funding to help cover a portion or all of your out of pocket expenses. 
Free Hair Replacement Systems
Many people experience hair loss due to cancer, alopecia and a number of other conditions but don't have the money to purchase hair prosthesis. Crowns of Love is able to offer hair systems free of charge to those in need with no income guidelines. 
Full Glam At Home Or In Hospital Makeovers
Women dealing with cancer and hair loss often feel uncomfortable with their new identity. It is Crowns of Love's responsibility to help uplift every woman and little girl in that time. Their team offers at home or in hospital full makeovers.  Whether it is a special occasion or just wanting to honor yourself or someone you love- they feel that this service is their privilege. 
Meet The Founders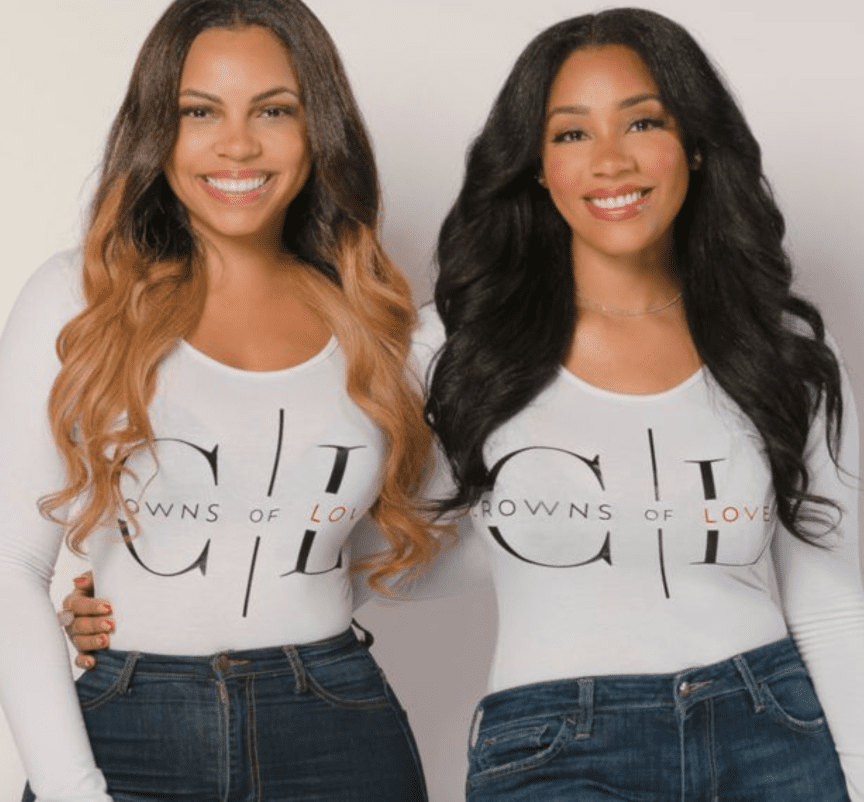 Latryce Golliday, Founder Born In San Diego, California Raised In Benton Harbor, Michigan where Latryce discovered her gift with beauty & business at a very early age. After high school Latryce attended Lake Michigan college in her home town to study Business while also attending Wright Beauty Academy for Cosmetology. 
During a weekend visit to Atlanta In 2008, Latryce fell in love with the big city & knew it was time for a change. After opening her own hair salon "Hollywood Hair" at the age of 22, Latryce sold the business and relocated to Atlanta where she has worked as a Marketing Director for a well known Hair Company, Consultant for start-up hair companies, and also picked up a love for Real Estate.
​Today Latryce balances life as a Mother to her 5-year-old son, handles both commercial & residential real estate, and her passion project -Crowns Of Love. Latryce founded Crowns of Love Inc after being deeply inspired while helping her close friend's mother deal with hair loss due to cancer treatment. For Latryce, it has become her life's mission to help as many women as possible who experience hair loss  through her Non Profit Organization, Crowns of Love Inc. 
Hope Wiseman, Co-Founder  Mary and Main's very own. From Prince George's County, MD, Hope relocated to Atlanta, GA in 2010 to attend Spelman College where she studied Economics. After graduation, Hope kicked off her career in Investment Banking but quickly shifted into entrepreneurship when she began to pursue an opportunity to own her own cannabis business. In 2017, in the middle of her business pursuits, her mother, who is also her business partner, was diagnosed with breast cancer. Hope reached out to her good friend, Latryce, to make her mother a wig so that she could feel beautiful even while going through such life-draining treatments. This was the birth of COL. Hope feels lucky to be able to bring joy to women who just want to feel like themselves again!
Currently, the foundation is attempting to raise 25k by the end of April to help more women regain their confidence and sense of self. To learn more about Crowns of Love and to donate visit https://www.crownsoflove.org/